It's great to be back this month! We are Pam and Lisa from Over the Big Moon and we have a fun idea for your First Week of School Gift for Teachers! It's a great way to help "C" your teachers through their first week back to school! With Carry Out, Caffeine, and Chocolate!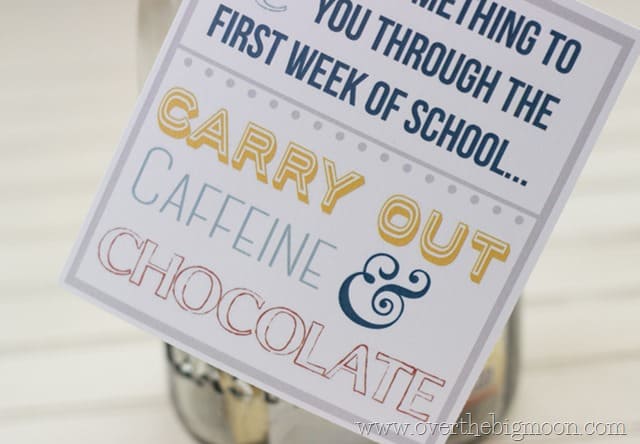 All you need is some delicious chocolate, a gift card for lunch, and a gift card to a local soda shop.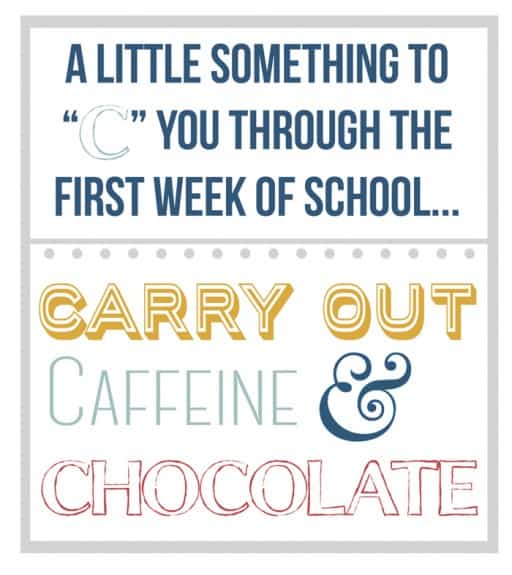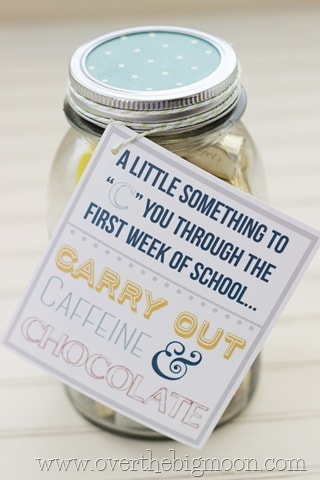 We put our chocolate in a canning jar with the couple of gift cards.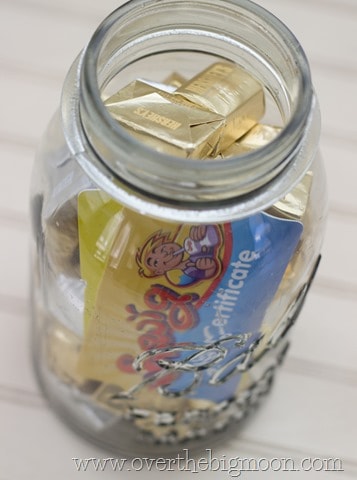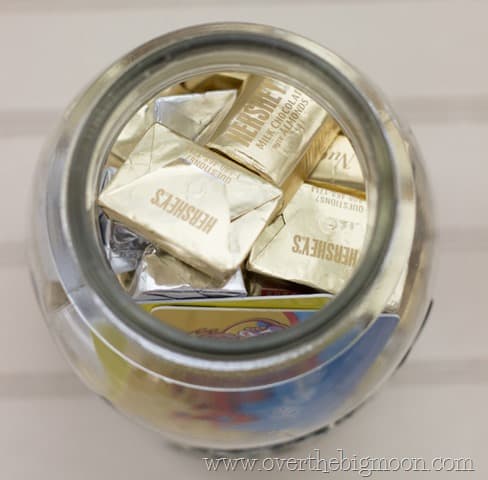 Then we cut a circle of cute paper to put on top of the jar!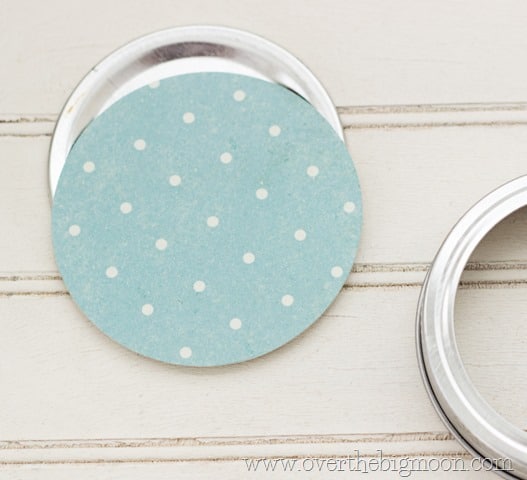 You could also package it differently and attach the chocolate to a soda bottle with a Subway or Pizza gift card.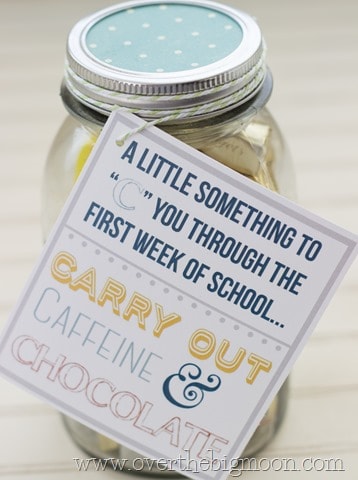 We hope you all have a great time going back to school! You can download the Free Printable tag below!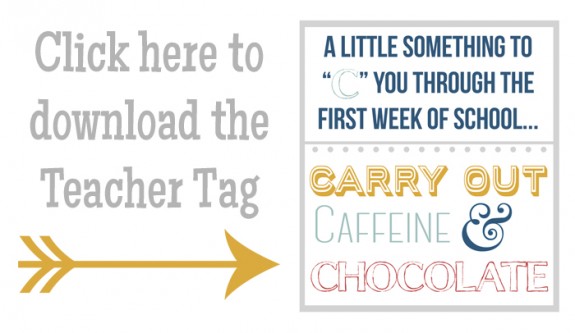 You can also check out our other teacher appreciation ideas HERE!